Restorative Dentistry Near You
Injuries, accidents, and other situations can put your teeth at risk. At Markham Dental, we provide options for restorative dentistry in Winnipeg to restore damaged or weakened teeth. Our team is here to address any sort of issue, from chipped teeth to teeth that have been knocked out entirely. At Markham Dental, we make our patient's comfort and confidence our priority.
Dental Bonding
Dental bonding is an excellent way to mask minor cosmetic flaws, such as minor gaps, small chips, and tooth discoloration. In this procedure, a composite resin is painted onto the surface of your tooth and reshaped to match the appearance of your natural teeth. Dental Bonding
Dental Bridges
Dental bridges are a type of restorative dentistry. A dental bridge is made up of several crowns that work to replace a missing tooth or teeth. One of these crowns acts as your new tooth, and the remaining crowns serve as support. A dental bridge will improve the function and appearance of your teeth. When a dental bridge fills the gaps left by missing teeth, you will find it easier to eat, speak, and regain your confident smile. If you want to learn more about dental bridges near you, contact our clinic. We provide high-quality dental bridges in Winnipeg.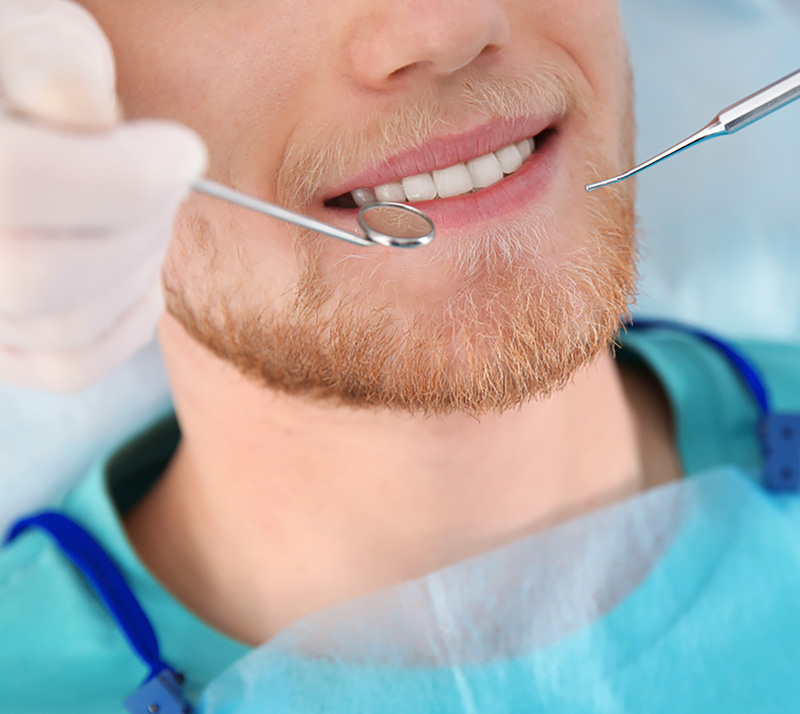 Dental Implants
If you are missing a tooth, it is vital that you look for restorative options. When you leave empty spaces in your mouth, it increases your chances of developing oral health issues such as gum disease. Having a missing tooth can make it more challenging to speak, eat, and chew. One restorative option that we recommend is dental implants. Implants are one of the most durable and natural treatment options available. At Markham Dental, we provide dental implants in Winnipeg as one of our options for restorative dentistry.
Dental Fillings
When tooth decay spreads throughout your tooth, it creates holes that are known as cavities. When cavities are left untreated, they continue to grow and can eventually infect your tooth root. A filling works to remove and seal the cavity before it is able to spread.
Dental Inlays and Onlays
Dental inlays and onlays offer more protective coverage than traditional fillings. Inlays work to fill and strengthen the interior of your teeth, while onlays protect the surface. Inlays and onlays are also effective at treating cavities and damaged teeth. While Inlays and onlays can help in some situations, they are not effective for managing extensive tooth decay. Markham Dental offers inlays and onlays in Winnipeg as one of our options for restorative dentistry treatments; read more to determine if this treatment is right for you!
Dentures
If you have missing teeth, you understand the challenge that comes with having gaps in your mouth. It may cause embarrassment about your smile and make it more and more challenging to eat or speak. Missing teeth also create challenges to your oral health. The spaces left by missing teeth are prone to a build-up of bacteria, leading to infection and inflammation. At Markham Dental, we offer dentures in Winnipeg to help restore your oral health and happiness.