General Dentistry Near You
At Markham Dental, our dentists are dedicated to providing you and your family with dental care of the highest quality. Our priority is your oral and overall health and happiness. We are delighted to provide a variety of dental services to protect your oral health.
Each patient has unique needs and desires for oral health. Our dedicated team of dental professionals takes pride in ensuring that each individual gets the treatment they require to achieve optimal results. If you are looking for a dental practice that puts patients first, please visit us. We look forward to meeting you and your smile.
Oral Cancer Screening
Oral cancer screenings are extremely important in the early detection and treatment of oral cancer. Screenings only take a few minutes to complete and are totally painless. During a screening, your dentist will examine your mouth for abnormal lesions or tissues. Early detection and treatment increase the survival rate of oral cancer significantly.
Sealants
Dental sealants are used to create a smooth surface on molars that have grooves and pits. Molars can be difficult to clean effectively, and bacteria easily accumulates in their deep fissures, leading to tooth decay. Dental sealants are used as a preventative measure to protect your teeth from cavities.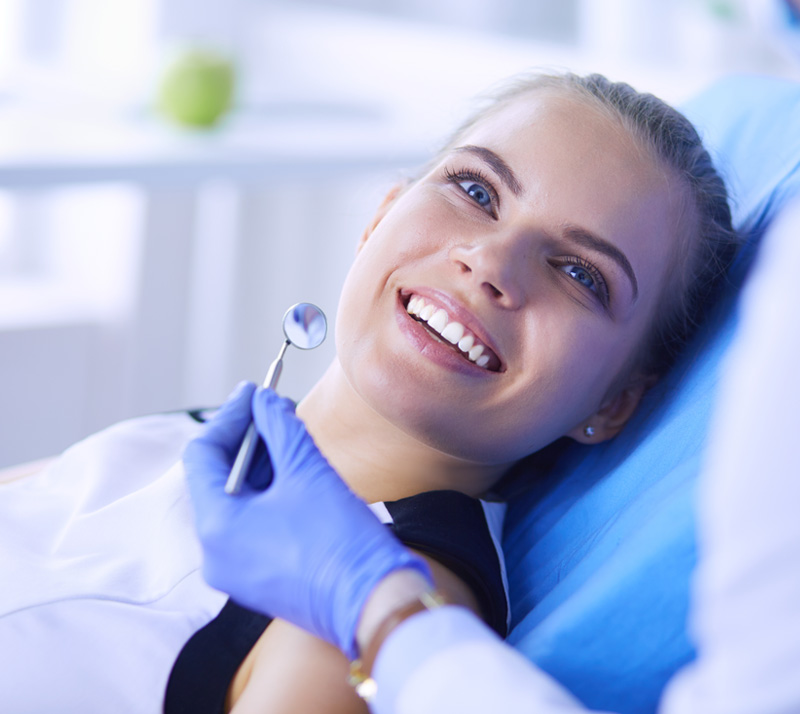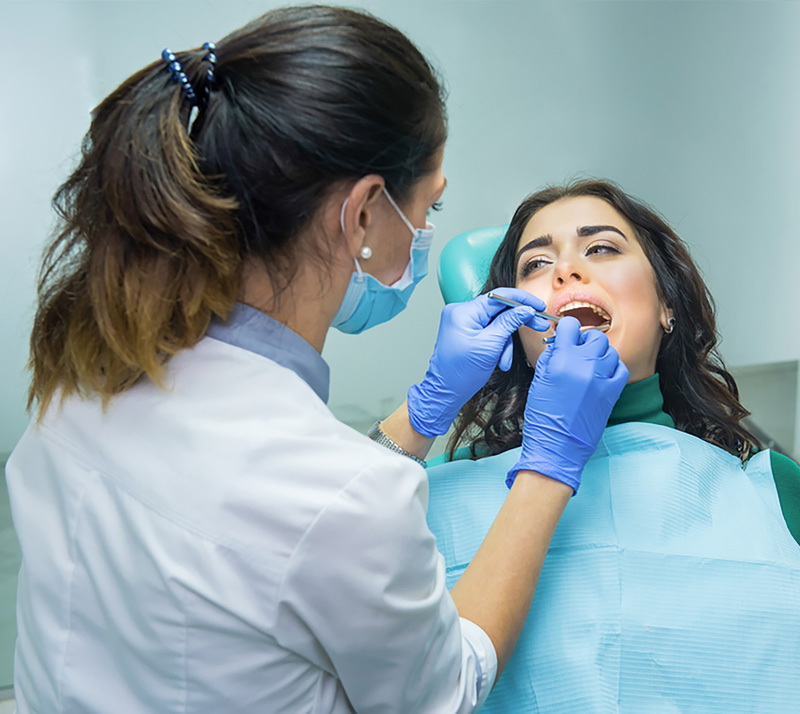 Digital X-Rays
Dental x-rays are taken during professional oral exams. X-rays can help our dentist identify cavities, bone loss, track wisdom teeth growth and any other dental problems beyond what can be seen upon visual examination. Dental x-rays are very safe and provide minimal radiation exposure.
Comprehensive Oral Exams
It is essential to have an open and communicative relationship with your oral healthcare provider. At Markham Dental, we offer comprehensive oral exams in Winnipeg to our patients to establish this trusting and honest relationship.
A comprehensive oral examination is a thorough assessment of all the structures in your mouth. Typically, these examinations will include:
A review of any current medications or vitamins that the patient is on
A review of medical and dental history
Documentation of any allergies, hospitalizations, surgeries, and medical conditions
Dental x-rays to investigate any potential underlying oral health issues
Screening for oral cancer
Evaluating teeth alignment
Listening to and answering any patient concerns
Dental Hygiene
Dental professionals recommend receiving teeth cleanings every six months to have any built-up plaque and tartar safely removed from your teeth and lower the chances of tooth decay or cavities. If you are looking for dental cleanings and check-ups near you, please contact Markham Dental to schedule an appointment today!
Root Canals
Your tooth is made of many layers. When there is an accumulation of plaque on your tooth, it can lead to tooth decay. The decay will first eat through your protective enamel and find its way to the center of your tooth, causing a cavity. If this is left untreated, it can infect the pulp of your tooth, where all the nerves and roots belong, leading to tooth loss. We provide root canal therapy in Winnipeg to remove this decay and save your tooth.
Tooth Extraction
Looking after your teeth is critical to your oral health. Having poor oral hygiene habits increases your risk of developing tooth decay and gum disease, and can ultimately lead to tooth loss. Other situations such as impacted wisdom teeth or overcrowding in the mouth can also cause a patient to need a tooth extraction. Markham Dental provides tooth extractions near you to help you regain optimal oral health conditions.
Teeth Whitening (At-Home and In-Office)
At Markham Dental, we know how important it is to have a smile that you are proud of. A bright smile can enhance your confidence and improve your social life. We provide options for in-office and at-home teeth whitening in Winnipeg to our clients to help you achieve a radiant and natural smile.