Dental Guards and Dental Appliances Near You
At Markham Dental, our mission is to provide our patients with the highest level of dental care possible. We provide services to treat your teeth and options for dental appliances that work to protect your teeth. If you suffer from tooth grinding, play high-impact sports, or have nights of broken sleep, we have solutions for you.
Night Guards
Often, individuals grind or clench their teeth at night without even realizing it. Grinding and clenching can negatively affect your oral health and cause unpleasant symptoms like headaches and jaw pain. When you clench your teeth at night, you risk damaging the protective enamel on your teeth. A night guard is a great option to minimize pressure on your teeth and keep them apart at night for a better, more restful sleep.
Retainers
Retainers are an orthodontic treatment that are provided after you have received aligning treatment. Retainers work to stop your teeth from shifting back into their old positions. It is recommended that you wear your retainer every night to maintain your new, beautiful smile.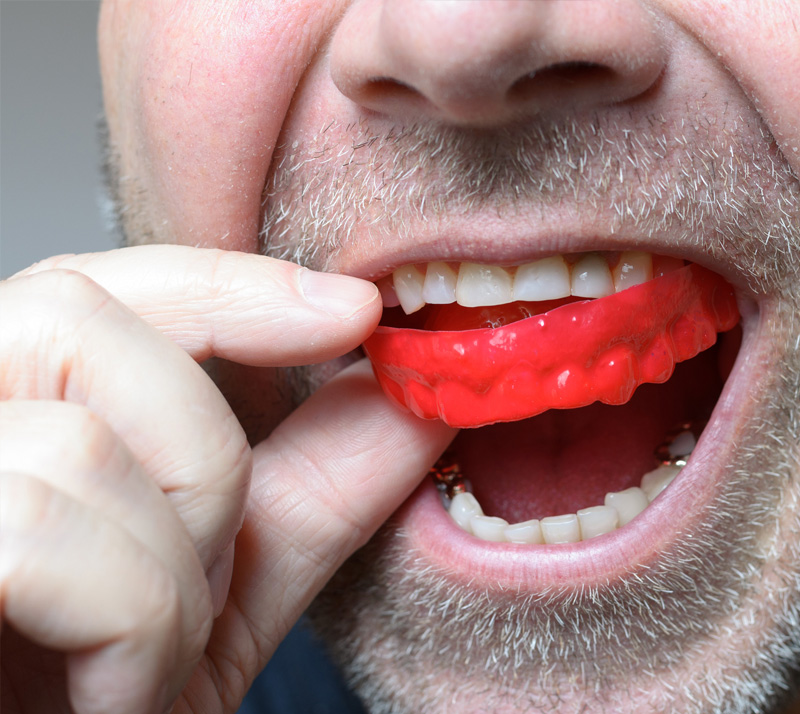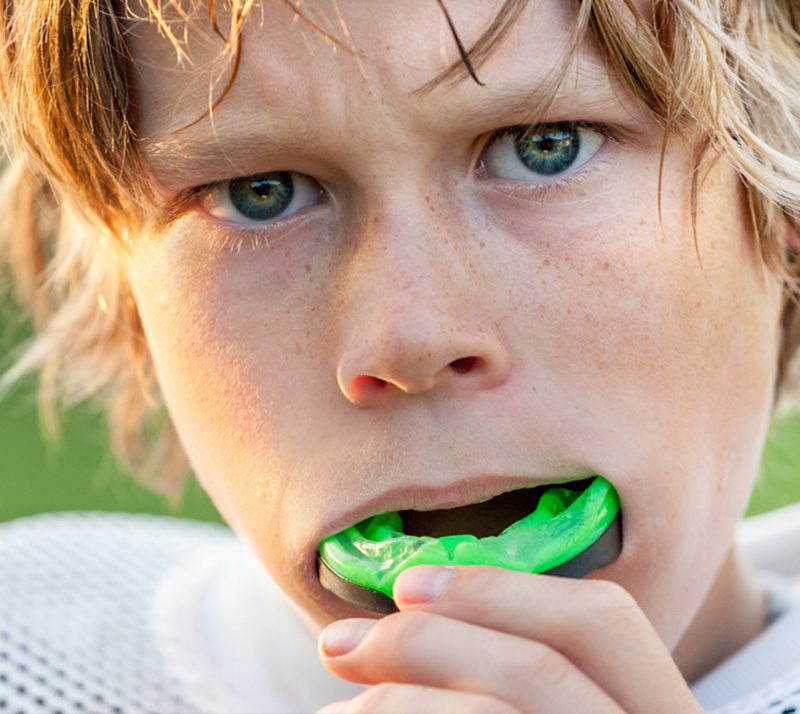 Sports Mouth Guards
Sports are a great way to burn energy and have some fun. Unfortunately, they are also a great way to get a broken tooth. Custom-made sports guards are an excellent way to protect your teeth while you engage in the sports you love. At Markham Dental, we provide custom sports guards to our clients that are made to fit their unique tooth structure and effectively protect their teeth from injury.
Snoring Devices and Sleep Apnea Devices
Snoring can cause problems for your quality of life and affect your relationships with the people you care about. Being unable to get a good night's rest can cause you to be more irritable and less productive. At Markham Dental, we care about your health and wellbeing. Our team offers snoring treatment in Winnipeg to help you get the rest you need.
TMD/TMJ Treatment
TMJ stands for the temporomandibular joint, and it connects your lower jaw to your upper jaw. If you place a finger in front of each ear and open and close your mouth, you will be able to feel this joint. When your jaw becomes misaligned, it can cause many uncomfortable symptoms, limiting your ability to speak and eat. These symptoms are related to TMJ, also known as TMD, an umbrella term for any temporomandibular joint disorder. At Markham Dental, we understand how painful jaw disorders can be and want to provide you with relief. We provide TMJ treatment in Winnipeg.