Dental Implants Near You
If you are missing a tooth, it is vital that you look for restorative options. When you leave empty spaces in your mouth, it increases your chances of developing oral health issues such as gum disease. Having a missing tooth can make it more challenging to speak, eat, and chew. One restorative option that we recommend is dental implants. Implants are one of the most durable and natural treatment options available. At Markham Dental, we provide dental implants in Winnipeg as one of our options for restorative dentistry.
When are Dental Implants Necessary?
When someone suffers tooth loss from underlying gum disease, tooth decay, teeth grinding, or injury, the best thing to do is to have it replaced. When you leave gaps in your mouth, it creates an ideal environment for bacteria to gather and puts you at risk of severe tooth decay and bone loss. If you are thinking of getting dental implants near you, please speak to one of our dentists to see if you are a good candidate for the procedure. Dental implants require that the patient has a strong jaw bone and healthy gums to provide adequate support.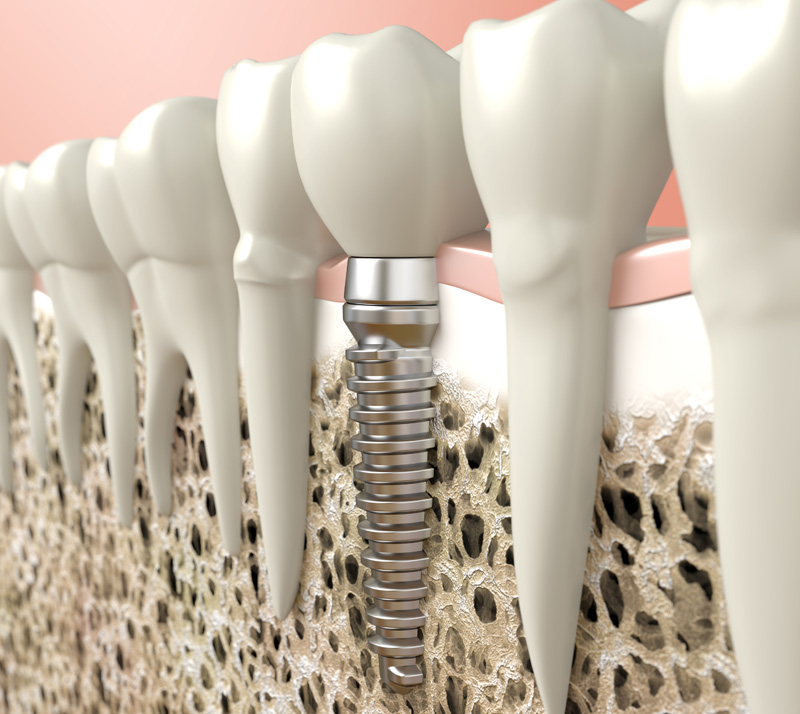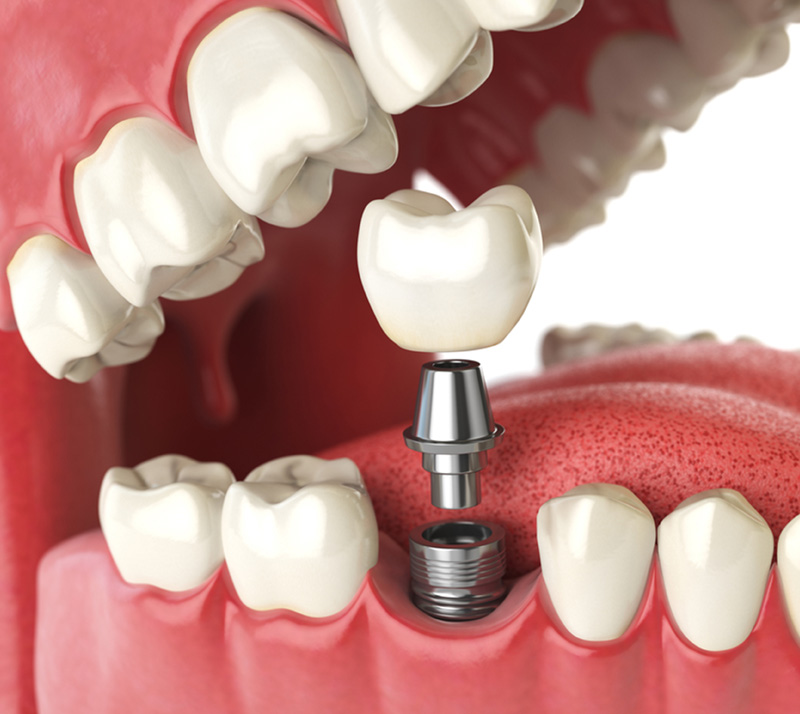 What are the Benefits of Dental Implants? 
Dental implants work to replace your missing tooth, and this comes with many benefits, including:
Enhancing your smile
Improving your speech
Improving your chewing ability
Long-lasting results
Preventing teeth from shifting
Preventing bone loss
The Process for Getting Dental Implants
Dental implants are made of three distinct materials, a biocompatible screw, an abutment, and a dental crown. The screw is implanted into your jaw bone and acts as the tooth root. The abutment is used to adhere the dental crown to the screw, and the crown is what looks like and functions as your natural tooth. The timeline for receiving dental implants varies depending on the patient. Usually, it will take a few months for your body to accept the screw as your new tooth. Once the screw has been accepted, your dentist will adhere your permanent crown onto the screw, and your implant will be complete.
How to Maintain Your Dental Implants
It is still essential to take good care of your teeth regardless if they are natural or artificial. After receiving dental implants near you, you should:
Brush your teeth twice daily
Floss daily
Thoroughly clean around your implant
Avoid damaging foods
Rinse your mouth after each meal
Get regular professional dental cleanings and check-ups
If you are interested in receiving dental implants in Winnipeg, please give us a call. Our team at Markham Dental is here to help you improve your smile and maintain your oral health. Contact us to book a consultation today.